The Pumpkin Harvest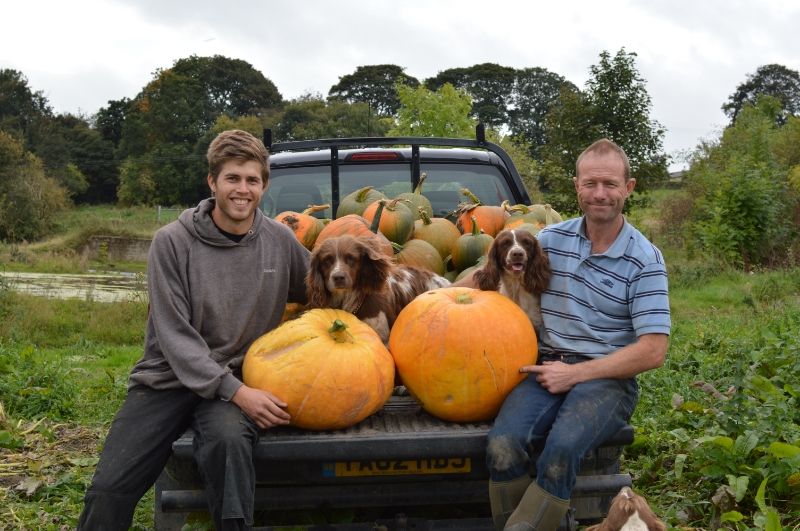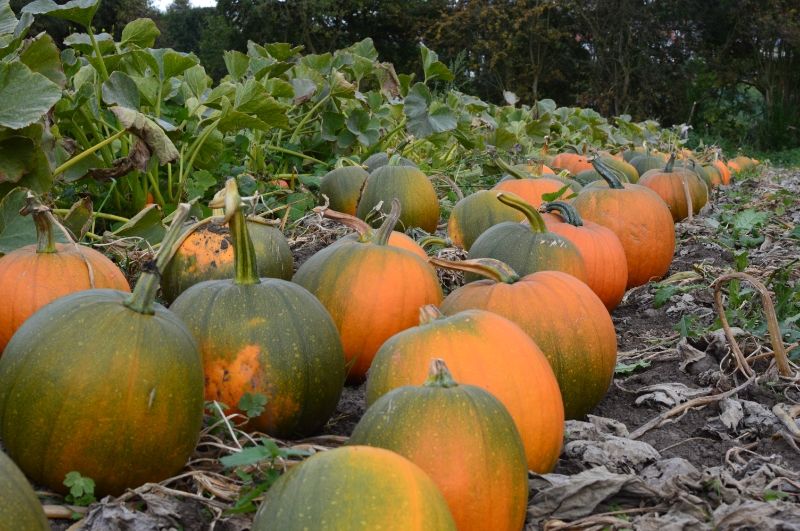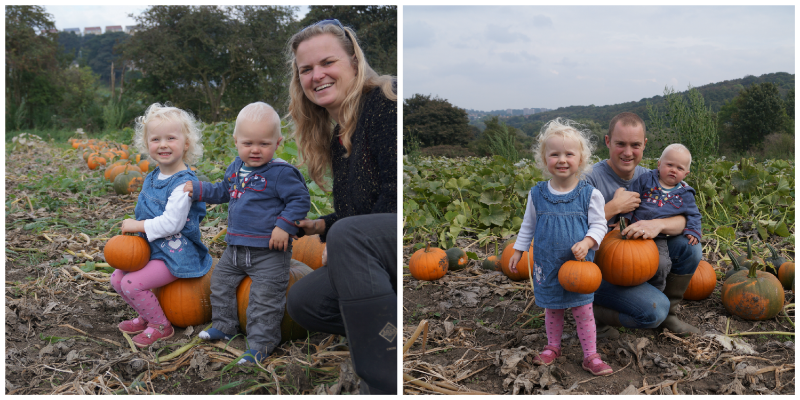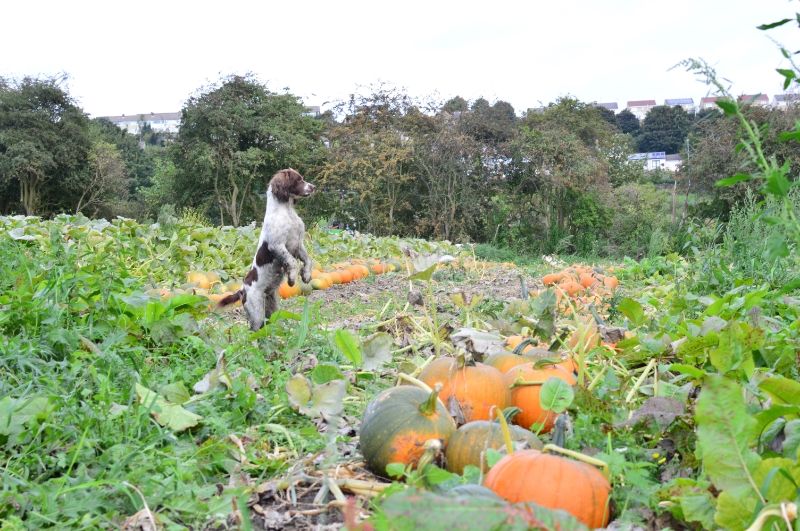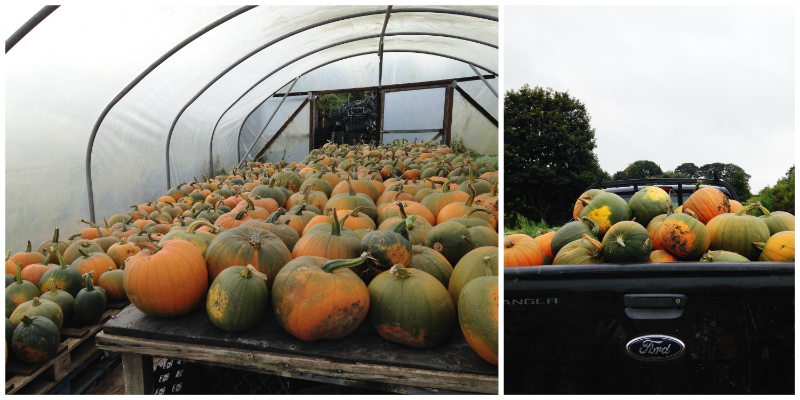 Autumn is well and truly here. Days are sunny and warm, but evenings are chillier. (We have lots of dry, well-seasoned logs to keep you toasty if you need them!). It's the time of year to start eating some of our lovely autumn vegetables - parsnips, sprouts, potatoes - proper comfort food. And what could be a better way to celebrate the season than a pumpkin? On Thursday Bryn, Matt and Jeni harvested 360 of them! We have a large selection of sizes including the colossal 'Atlantic Giant' which weigh about 25kg - they are whoppers!
Before we brought them all up to the farm shop, Vicky took some special visitors* into the field so they could pick their very own pumpkins. Looks like some fun was had that day!
But what to do with a pumpkin? Most people think automatically of carving them for Halloween and then throwing out the insides. But pumpkins along with their cousins the squashes are among the most versatile of our vegetables, equally at home in curries, soups, salads and even cakes! So keep that delicious orange flesh and get cooking. Ask in the farm shop for the best way to prepare your chosen squash or pumpkin and go check out our recipe suggestions on our Pinterest board below.
And once you've cooked something with the flesh, check out some of
these
easy templates to make your Halloween pumpkin extra specially spooky!
Follow Whiteleys's board Squash on Pinterest.
*Pictures provided with kind permission by Richard White.