Sprout Loving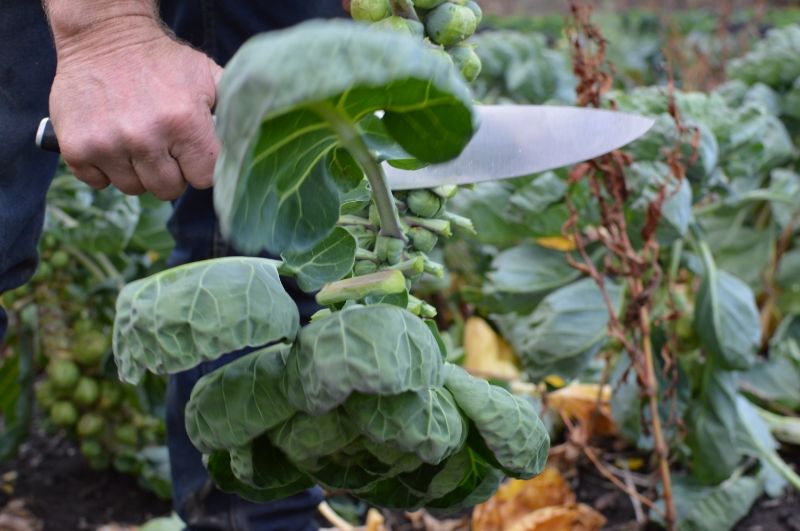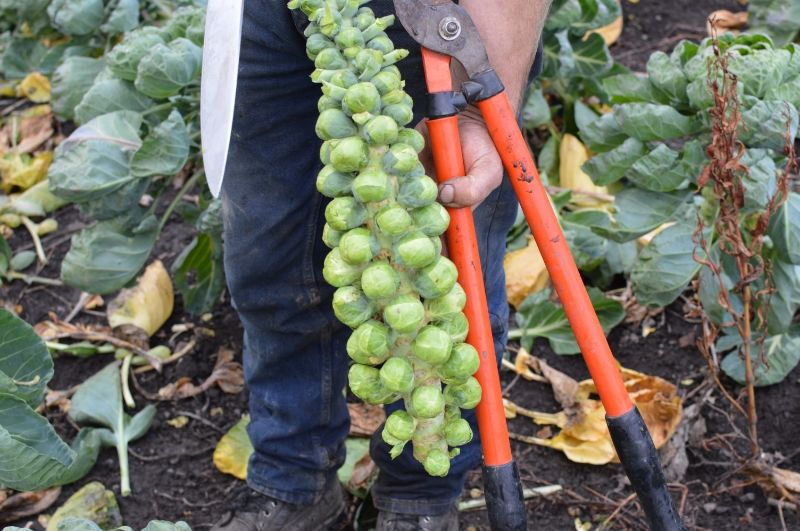 This weekend the clocks change and it's officially time to start eating all of those autumn and winter vegetables. We're harvesting our own parsnips, squash, swede, potatoes, savoy cabbages, jerusalem artichokes and best of all, brussel sprouts! We love them down on the farm.
For a lot of us they word sprouts remind us of mushy, overcooked green things that we were forced to eat as children and so many adults have grown up hating them because of this. But sprouts can be cooked many ways and are so much more versatile than you would think. They can be stir fried, roasted, steamed as well as boiled. They also make a terrific pesto, risotto, coleslaw, gratin and even work well on a pizza. Sprouts are great teamed with strong cheeses, onions and bacon.
Vicky stir fries her sprouts in olive oil alongside some jerusalem artichokes (sliced like water chestnuts) and then dressed with a little onion balsamic vinegar from our selection from
Wildon Grange
. Jeni likes sprouts steamed but also eats a lot of them raw. We have customers who make a sprout curry and they very kindly brought us some in to try. It was unbelievably good!
We harvest our sprouts loose but also on the stalk. Buying them this way means they stay fresher for longer and you can just pick off what you need at any one time. You can also use the sprout tops from the stalk for cooking and last Christmas we had many people coming in for these as they were featured on television by award winning chef
Tom Kerridge
. If you would like the sprout tops on their own, we are happy to go cut you some fresh from our field.
If you need any more ideas for ways to cook sprouts, go check out our Pinterest board below. Hopefully we'll convert a few more of you to being sprout lovers!
Follow Whiteleys's board Brussel Sprouts on Pinterest.