New beginnings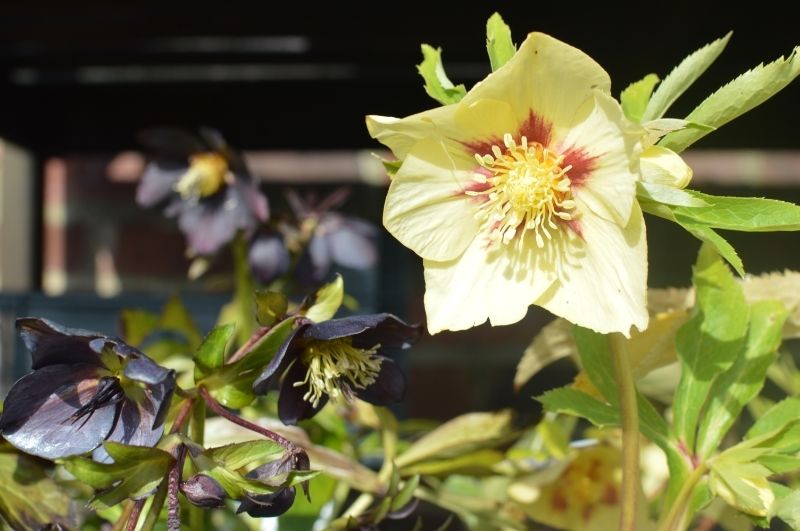 Spring is most definitely in the air down on the farm. We have had lovely warm sunny days and we've been preparing the fields and sowing seeds ready for planting. The bees are enjoying the milder weather too and have been hard at work foraging on the springtime blooms. The hive is a busy place.
We have lots of vegetable seeds on the go in all the tunnels and we have vegetable plant plugs made up in packs for customers who wish to grow their own. We currently have round cabbages, cauliflowers, spring cabbage, purple sprouting broccoli and chard in packs. They should be ready for sale in the next couple of weeks (but do give us a call if you want to check they are ready before visiting the nursery). In the shop we have a wide range of seed potatoes and packs of vegetable seeds if you are keen to get started.
Plant wise we have some crackers to brighten up your spring garden. Beautiful dwarf rhodedendrons are ready to burst into bloom and stunning hellebores are in flower and will look wonderful gracing a garden border.
(top image and bottom image).
For baskets and containers we have some beautiful pansies, violas, cyclamen and primulas.
(image 3 and 5)
. And did you know that you can eat violas? They make fabulous decorations for wedding cakes. Check out how to make candied violas
here.
Or if you are on the hunt for some rockery plants, then why not come check out our new range of rare alpine plants.
(image 4 and 7)
. These are just two of our lovely saxifrages but we have lots more!
Vicky will be back at
Horsforth Farmers Market
tomorrow with a wide range of plants and lots of our freshly harvested vegetables and forced rhubarb. And of course the nursery and farm shop are open all weekend. Saturday 930am - 4pm. Sunday 10am - 3pm. We look forward to seeing you soon.